Ischgl, the winter sports mecca in the Tyrolean Alps, awaits you. Experience countless adventures. Collect new memories. Enjoy the moment.
The ultimate sport that everyone should try at least once in their life is and always will be skiing. In the Silvretta Aren in Ischgl, you have literally limitless possibilities. With the adjacent Samnaun region, you can easily cross the national border on your skis and take full advantage of 239 km (145 miles) of slopes.
Ischgl offers you a unique opportunity: Grab your sled or toboggan and enjoy a descent under the wonderful starry sky. The 7 km (4 miles) long downhill slope awaits you with exciting curves and fast-paced sections. To round off the evening, stop in at any of the numerous cabins for a nightcap.
Step by step through unique snow landscapes
Have you ever hiked on snowshoes? A hike through the pristine winter landscape of the Paznaun valley offers a very special experience for your body, mind, and soul. Experience the peace and tranquility of pure, untouched nature. The towering mountains, the crunching snow, and the crystal-clear air – what more could you ask for?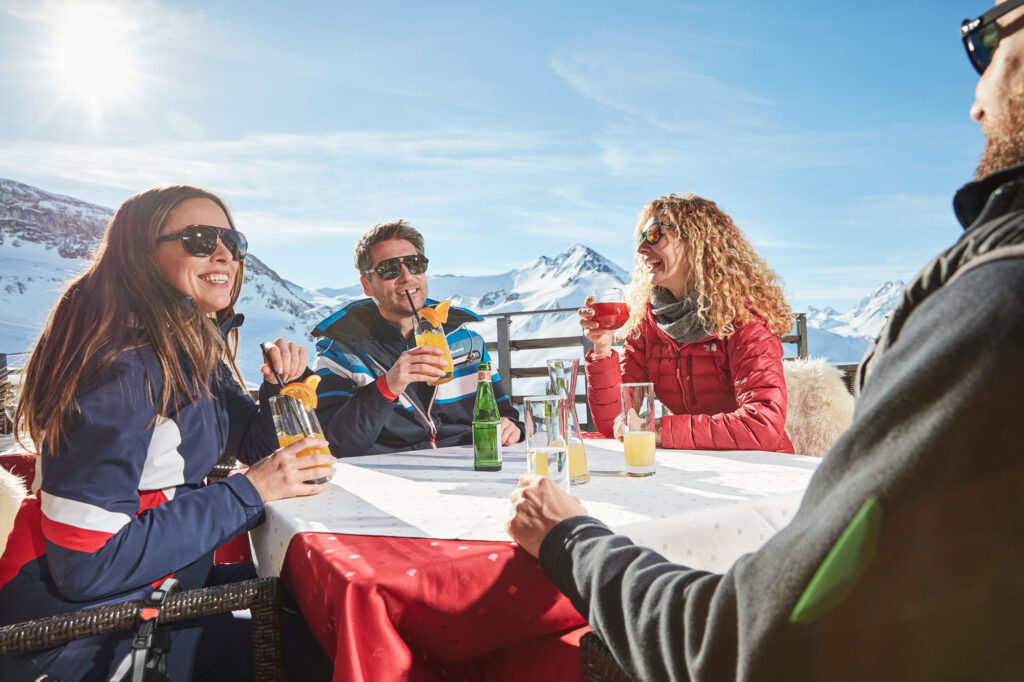 Ischgl is famous for offering the best slopes, the most modern technology, and the best service. All this makes Ischgl one of the best and most popular ski resorts in Europe. But Ischgl also has a lot to offer away from the slopes, including amazing culinary delights in the middle of the ski area. The restaurants and cabins are just waiting to spoil you with regional and international delicacies.