Flowery mountain meadows, idyllic hiking trails, and thrilling bike tours.
Ischgl has long been more than just a winter sports metropolis. Summer in the Alps is full of surprises and unforgettable experiences. Experience it for yourself.
Mountain bike – e-bike – road bike
Experience vacation paradise Ischgl – Paznaun on two wheels and see more of the wonderful mountain scenery. In Ischgl, you'll find a unique network of routes, offering tours at different difficulty levels and different altitudes. Whether you prefer a road bike, mountain bike, or e-bike, you are sure to find your new favorite route in Ischgl.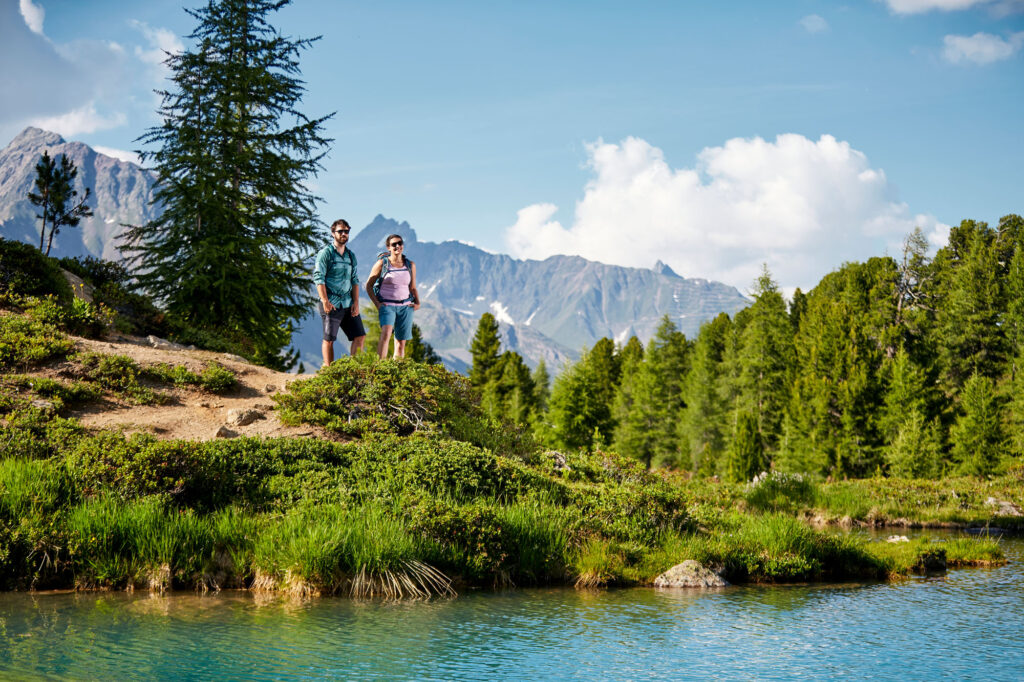 Over hill and dale along wild meadows
"A true hiker's paradise" – this probably describes summertime Ischgl best. Surrounded by elegant mountain peaks and wonderful, flowery mountain meadows, you will embark on your own personal adventures here. Hiking is the perfect way to escape from the daily grind and get in touch with your inner self. Treat yourself to a well-earned break.
The Ischgl Skyfly offers you the opportunity to take off to dizzying heights, even without wings. With speeds up to 85 km/h (53 mph) you will experience an absolute adrenaline kick. But the highlight of our Skyfly is definitely the view. Grab a brave companion and create unforgettable memories.
On steep cliffs at dizzying heights
The varied landscape of the Paznaun valley makes it the perfect destination for climbing. From beginners to experts, climbing enthusiasts of all levels will get their money's worth here. The Silvapark in Galtür offers a unique bouldering experience with more than 200 tours in rocky terrain. Be brave and dare to go on an unforgettable adventure.
The Ischgl/Paznaun region has many highlights, especially for families. The Vider Truja adventure park on the Idalp awaits you with numerous attractions such as trampolines, slacklines, sand play areas, and much more. The Adventure Stage is perfect for people who prefer a more natural and pristine experience. It gives people an opportunity to learn about nature in a playful way and let off steam.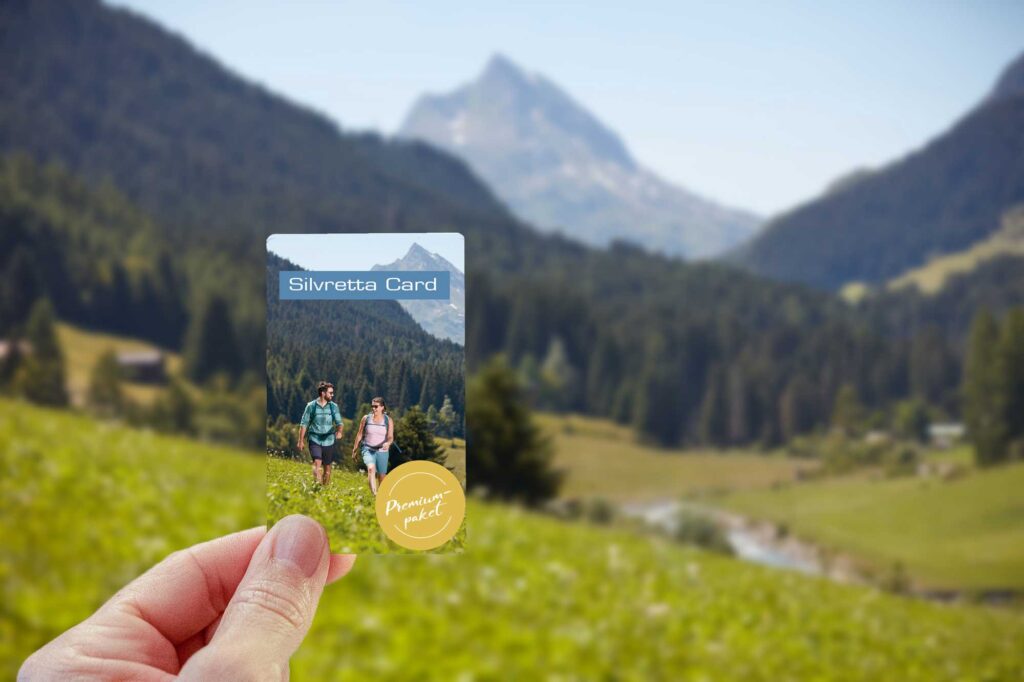 Unlock unlimited fun and adventure with the Silvretta Card Premium!
INCLUDED SERVICES
Unlimited use of all open mountain railroads in Paznaun and Samnaun
Unlimited use of all open mountain railroads in the Montafon/Brandner Valley
Unlimited use of public transport in Paznaun and Montafon/Brandner Valley
Unlimited use of the Silvretta High Alpine Road
If you stay three nights, you also get (once a day) bike transport at all open mountain railroads in Paznaun and Samnaun